2025 Honda Civic Type R: The Ultimate Hatchback for Performance Enthusiasts – If you are looking for a hatchback that combines style, speed, and sophistication, look no further than the 2025 Honda Civic Type R. This car is the pinnacle of Honda's engineering and design, offering a thrilling driving experience that will leave you breathless. In this blog post, we will give you an overview of what's new for 2025, the design features of the exterior and interior, the powertrain options and performance specs, and the release date and price of this fantastic vehicle.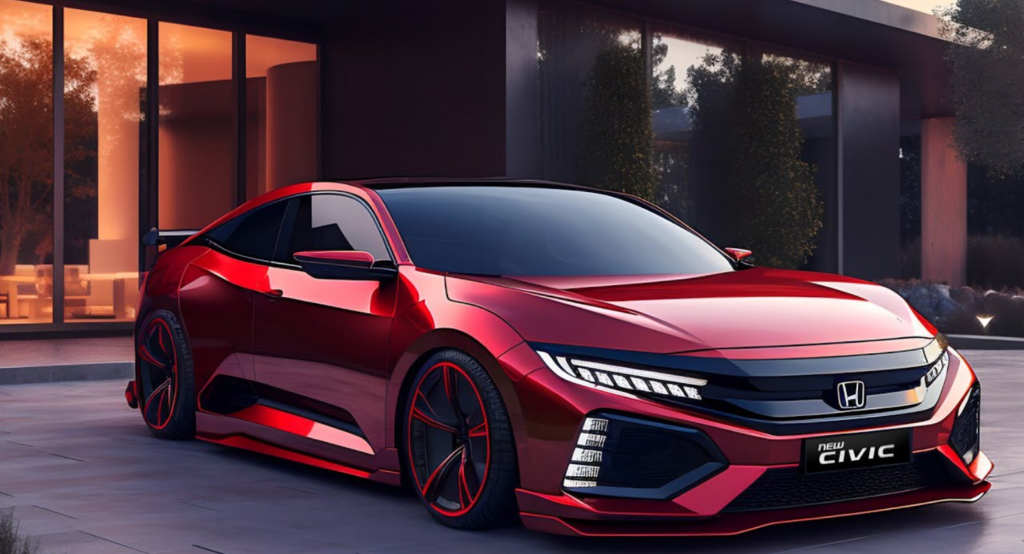 What's New for 2025
The 2025 Honda Civic Type R is based on the eleventh-generation Honda Civic platform, but it has been enhanced and refined to deliver a superior performance. The car has a sleek and aerodynamic profile, bold lines, and a sculpted body that exudes confidence. The front fascia has been redesigned, featuring a new grille and striking LED headlights that give the car a futuristic and aggressive look. The rear end is equally stunning, with revamped taillights and a stylish rear bumper.
The car also boasts an array of advanced features and technologies, such as a large touchscreen display that serves as the command center for the vehicle's infotainment system, offering intuitive controls and seamless smartphone integration. The car also has many driver-assistance technologies, such as adaptive cruise control, lane keep assist, blind spot monitor, and more.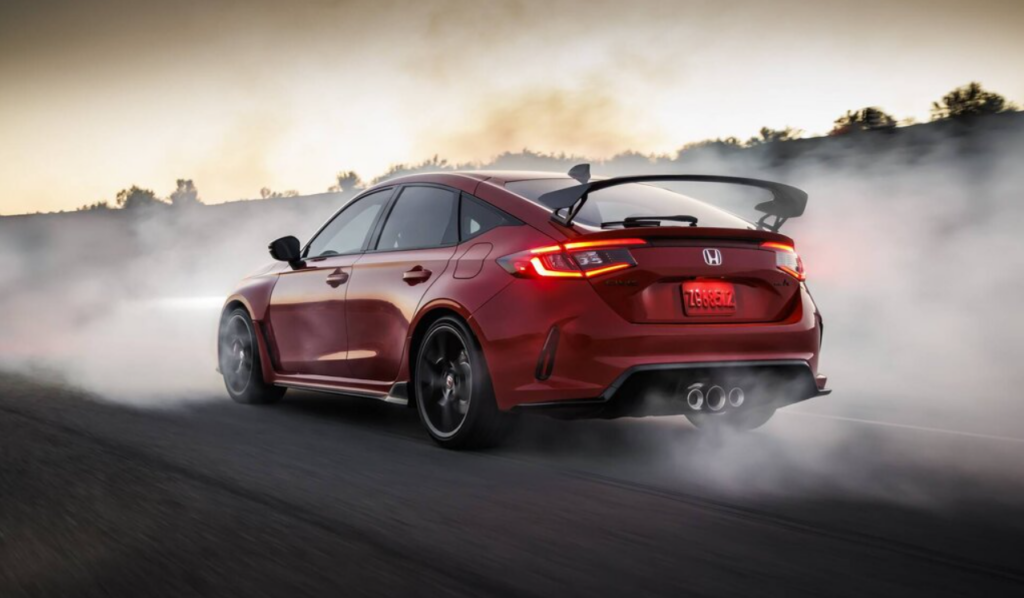 Design: Exterior and Interior
The 2025 Honda Civic Type R has a distinctive and sporty appearance that sets it apart from other hatchbacks. The car features an elongated wheelbase and a wider track, enhancing stability and improving handling. The sleek roofline flows seamlessly into a tastefully designed rear spoiler, contributing to the car's aerodynamic efficiency.
The car also has some unique elements that highlight its performance-oriented nature, such as the Gloss Black Front Spoiler, Front Fender Outlet, Gloss Black Side Sill Garnish, and Triple Outlet Exhaust with Active Exhaust Valve. The car also comes with 19-inch alloy wheels with red Brembo brake calipers that add to its sporty appeal.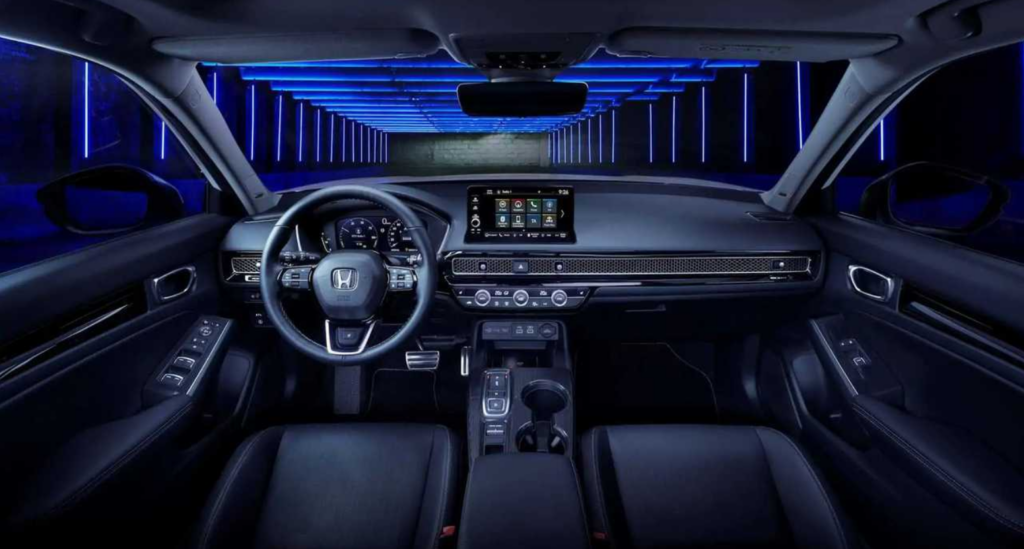 Inside, the 2025 Honda Civic Type R offers a spacious and luxurious cabin that blends comfort and functionality seamlessly. Premium materials adorn the interior, and the layout has been optimized to provide an ergonomic and driver-focused experience. The seats are ergonomically designed, offering superb comfort and support during long journeys. They also feature red accents that match the exterior color scheme.
Additionally, the vehicle boasts a 10.2-inch TFT instrument screen that shows essential data like speed, rpm, fuel level, and more. The Type R models' distinctive yellow needle is also on the instrument panel. A giant touchscreen display in the center console controls the vehicle's infotainment system. It has easy-to-use controls and seamless smartphone connectivity.
Powertrain
The 2025 Honda Civic Type R's engine is powered by state-of-the-art engineering and cutting-edge technologies—a 2.0-liter turbocharged four-cylinder engine producing 320 horsepower and 400 Nm of torque powers the vehicle. A six-speed manual gearbox that matches the engine allows for accurate and seamless shifting.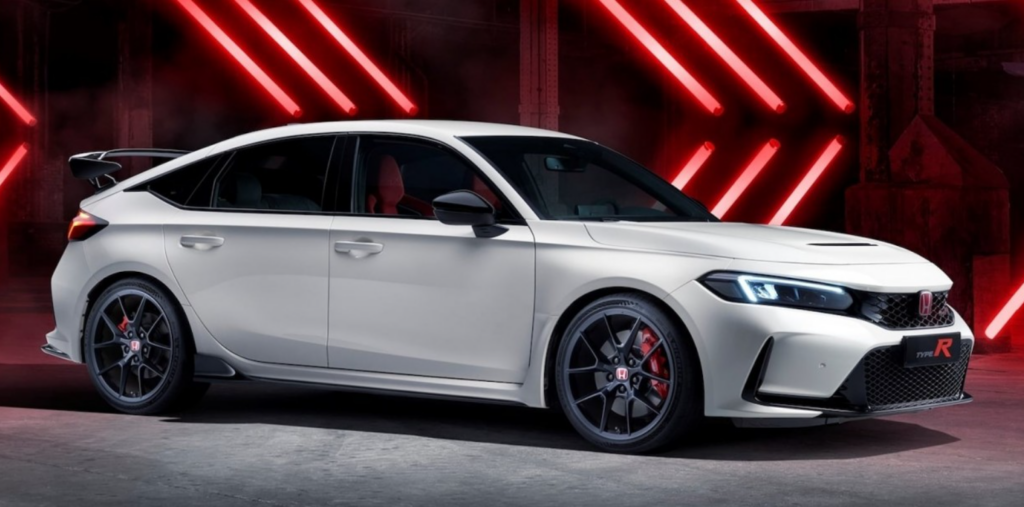 The car also features a three-mode drive system that allows you to customize your driving experience according to your preferences and road conditions. You can choose from Comfort, Sport, or +R modes, which adjust the suspension stiffness, steering response, throttle sensitivity, and exhaust sound accordingly.
The car also has a limited-slip differential that enhances traction and cornering performance. Additionally, the car has an adaptive damper system that automatically adjusts the damping force of each wheel according to the road surface and driving situation.
Release Date and Price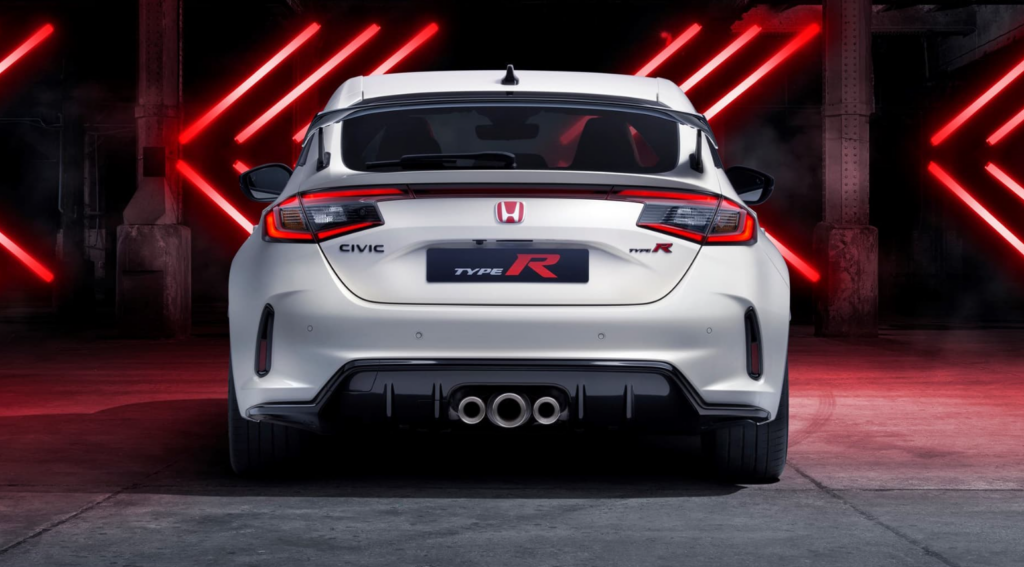 The 2025 Honda Civic Type R is expected to be released in Indonesia in early 2025, with a starting price of around Rp 1.39 billion. The car will surely be a hit among car enthusiasts, offering a winning combination of performance, design, and value.